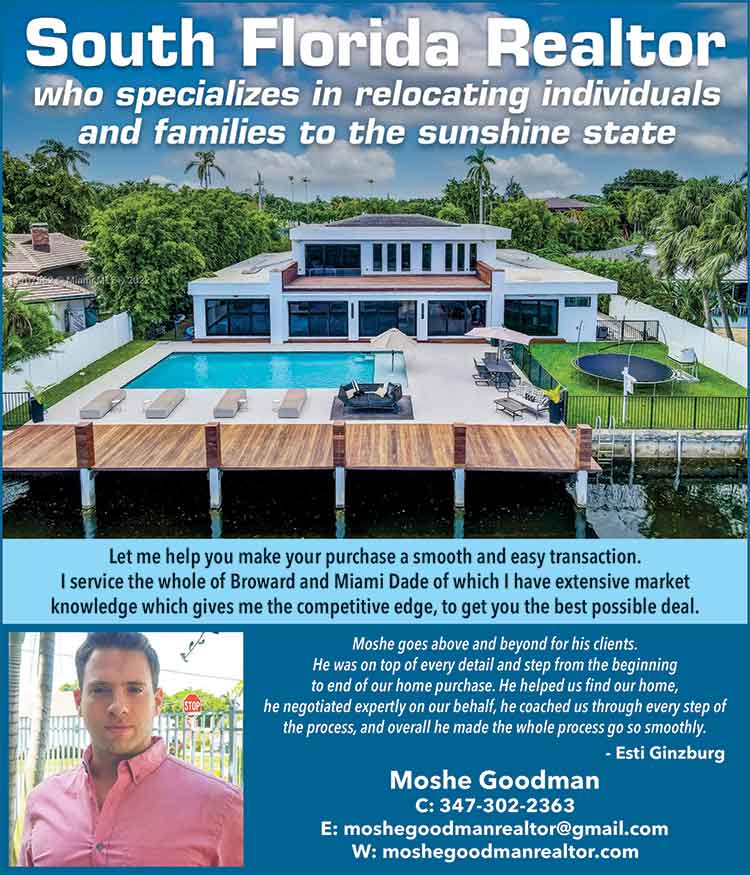 South Florida Realtor who specializes
South Florida Realtor who specializes in relocating individuals and families to the sunshine state. Let me help you make your purchas…
---
---
Advert ID #192829
Full Description
---
South Florida Realtor who specializes in relocating individuals and families to the sunshine state.
Let me help you make your purchase a smooth and easy transaction. I service the whole of Broward and Miami Dade of which I have extensive market knowledge which gives me the
competitive edge, to get you the best possible deal.
Moshe Goodman
347-302-2363
moshegoodmanrealtor@gmail.com
moshegoodmanrealtor.com